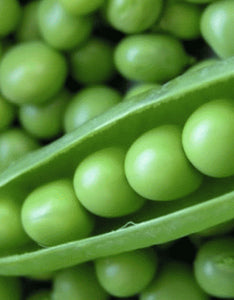 Peas - Lincoln Shell Pea
This Old English favorite is exceptionally tender and is one of the sweetest peas you can grow. Excellent for fresh eating in the garden, and also excellent for freezing. They are among the top heat-resistant types of all peas, and their compact growth habit makes these Lincoln Shell garden pea seeds the perfect choice for home gardens.
The Lincoln Pea originated in England, the home of many superior shelling peas. This variety was first offered in the States by J.M. Thorburn in 1908, and quickly became the most superior in taste and quality. Lincoln Shell still stands at the top of the list for sweetness in shelling peas.
25 or more seeds per pack