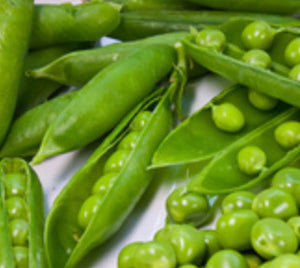 Peas - Thomas Laxton Heirloom
Thomas Laxton

(65 days)

This pea carries Thomas Laxton's name,  but was bred by his sons William and Edward Laxton and named in honor of Thomas' contribution to horticulture and plant breeding. Thomas Laxton died in 1893 and the pea first appeared in 1898.

Any pea that was introduced over 100 years ago and is still widely grown should tell you volumes. Reliable, consistent, and sweet are just some of the words used to describe this pea.

Tasty bright green peas, excellent quality, and high in sugar content. Pods grow to about 3-4 1/2 inches, containing six to eight peas each.

Vigorous 3 foot vines are perfect for fences or arbors. A performer in cool coastal conditions and it is wilt resistant.

TIP Instead of building a trellis this year for your peas which cost money and uses valuable resources, try planting Cayuse oats instead as a trellis. This will not only produce oats and build biomass in your garden, but it will give your peas something to climb on. Cayuse grows 6' tall and will make an excellent living trellis. Almost like the Indians using corn as a trellis for beans!