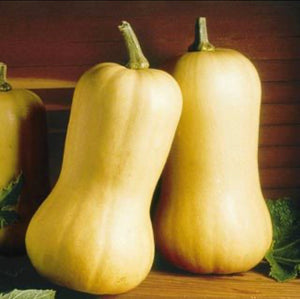 Squash (Waltham Butternut Winter Squash) seed
For me a vegetable garden is all about dinner. I need my garden to work for me. I need vegetables that produce many dinners, prepared many ways and produce that keeps well. These Waltham Butternut Squash are long keepers. I use them for soups, pancakes, in side dishes like quinoa and kale salad and of course just roasted with lots of butter and maybe a hint of brown sugar, cinnamon and nutmeg. I've grown several varieties of butternut over the years. These were the stand out. 



Waltham Butternut is known for its uniform shape and rich dry yellow-orange flesh. This one has a nutty flavor and is a high-yielding vine. Fruits are 3-6 pounds and are very good keepers. 83-100 days.